Commercial Law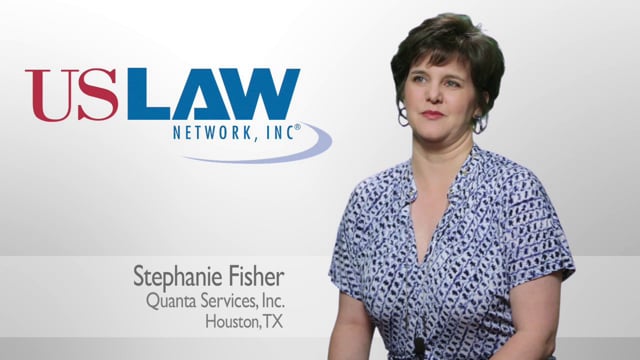 The USLAW NETWORK Commercial Law Practice Group offers top-quality legal services to their clients, with particular proven collective depth and experience across the spectrum of corporate transactions and commercial disputes.
Our members have worked together frequently on business litigation and advisory matters and provide proven cohesive and complete legal representation to clients on a national basis, offering not only depth of service but breadth of skill and experience. Within this one group clients have access to practitioners who do complementary work: those active in disputes and conflict resolutions and others active on the front-end with planning, advising, drafting and managing the transaction side of the matter.
Practice Group Client Advisors
USLAW NETWORK Practice Group Client Advisors participate within the practice groups where they most closely align. These advisors offer important experiences and share insights with designated USLAW practice groups. Practice Group Client Advisors for this group are:
Tammy M. Finley – Executive Vice President, General Counsel and Corporate Secretary, Advance Auto Parts, Inc.
Paula Flowers – General Counsel, TransCore
Justin S. Sobey – Vice President and General Counsel, Sirius Computer Solutions, Inc.
Why Choose USLAW Commercial Law Firms?
Through the sharing of resources, experience and knowledge, we are able to provide expeditious, efficient and effective representation to clients with needs in various areas of law, jurisdictions and forums across the United States and in international markets.  The members of our Group share a common philosophy:  We are committed to providing intelligent and aggressive representation to clients in active litigation, while at the same time, recognizing the value in advising our clients on the latest market shifts and merging trends and exploring business solutions to clients' legal problems. Attorneys in this practice group are also well-versed in the substantive areas of real estate and zoning laws, commercial law, credit facilities and tax and estate planning.  Our members' collective expertise provides clients with access to a seamless and invaluable multi-disciplined legal experience.

Areas of Focus
Members in the USLAW Commercial Law practice group have experience handling a wide range of matters across industries, including:
Administrative law
Anti-trust disputes
ADR, including arbitration and mediation
Appellate practice
Banking/financial institution disputes
Business formation and dissolution disputes
Capital Markets
Class actions
Condemnation/eminent domain disputes
Contract disputes
Corporate and Securities
Corporate governance
Corporate management/shareholder disputes
Credit report disputes
Employee benefits and executive compensation
Estates & Trusts
Financial services
Intellectual property protection, licensing and exploitation
International transactions
Lease negotiations and disputes
Mergers and Acquisitions and Joint Ventures
Private equity
Real estate transactions
Tax counseling and controversies
Securities litigation/disputes
Technology disputes