Employment and Labor Law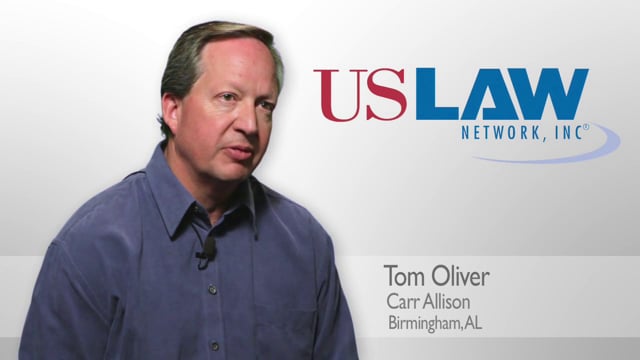 With an ever-changing regulatory landscape on both the state and national level, and an increasingly litigious workforce, USLAW's Employment and Labor Law attorneys offer a pragmatic approach. Innovative solutions and thoughtful attention to clients' needs are tailored to minimize client exposure to claims and to solve problems when they arise.
Covering a broad spectrum of labor and employment issues, USLAW's Employment and Labor Law attorneys provide top-quality, effective and cost-efficient legal services to both private and public sector employers.
Members of the USLAW Employment and Labor Practice Group focus on supplying real-world, tailored solutions, working collaboratively with clients' in-house legal and Human Resources professionals, to ward off potential challenges, carefully plan policies and training, and to implement best practices.
Practice Group Client Advisors
USLAW NETWORK Practice Group Client Advisors participate within the practice groups where they most closely align. These advisors offer important experiences and share insights with designated USLAW practice groups. Practice Group Client Advisors for this group are:
Constance S. Hennigan – Associate Secretary and Manager – Executive Risk Claims, The Cincinnati Insurance Companies
Rachel L. Molina – Corporate Counsel, Swift Transportation
Susan V.  Stucker – Vice President – Legal, Litigation, Risk and Employment, HD Supply
Catherine Turner Willmunder – Associate General Counsel, Apria Healthcare
Why Choose USLAW Employment and Labor Law Firms?
With highly qualified and experienced employment and labor attorneys located throughout the country, group members are uniquely positioned to offer cutting edge legal services in a cost-effective manner. The Group's nationwide presence and expertise permits us to respond expeditiously to clients wherever and whenever our members are needed. Through the group's extensive collective experience representing both private and public sector clients, member attorneys have gained a deep understanding of our clients' needs and goals in dealing with employees and labor unions.
While our members must conform to the highest standards of excellence and integrity, it is our personalized attention to our clients that sets USLAW apart. The group's wealth of experience in a wide variety of industries and with employers ranging from small "mom and pops" to Fortune 100 companies allows them to better counsel clients on the day-to-day problems they encounter.
By working together, USLAW firms' employment and labor law practice groups offer our clients all of the benefits of national representation without compromising our commitment to providing outstanding and timely service. Through our outreach efforts, including national seminars and local training opportunities, the members aim not only to offer premiere, cost-effective, legal representation, but also to continue to develop and strengthen relationships with our industry partners, allowing our members to better serve the business community.
Group members believe their clients are best served through preventive measures such as careful policy drafting and effective training.  To that end, we are often on-site with employers, identifying ways to strengthen personnel policies and providing innovative solutions to workplace challenges. In addition, we provide training to supervisors and managers on a wide array of topics, including:  sexual harassment, unlawful discrimination, workplace investigations, and violence in the workplace.
Even with the most careful planning, employers cannot entirely avoid litigation.  Group members have extensive experience in all phases of litigation – from administrative agency proceedings to litigation in state and federal courts throughout the country.  Member attorneys are keenly aware of the potential pitfalls in administrative investigations and regularly assist employers in responding to Department of Labor, EEOC, NLRB, OFCCP and OSHA audits and investigations at the federal, state and local levels.  Should litigation arise, USLAW clients are well-positioned by having all of the benefits of a large national practice with attorneys familiar with the local rules, judges and trends for nearly every jurisdiction.
Areas of Practice
Our group members handle the full spectrum of employment and labor issues, including:
Administrative law agency/tribunal matters
Affirmative Action – Executive Order 11246
Age Discrimination in Employment Act
Alternative Dispute Resolution
Americans with Disabilities Act
Bias Training
Civil Rights §1983 Claims
Class Action Defense
COBRA
Collective Bargaining
Discrimination Claims – Title IV, Title VII, ADEA, ADA, FMLA, et al.
Drug and Alcohol Testing
Employee Benefits
Employment Contracts
Employment Practices Liability Insurance
Equal Pay Act
ERISA
Fair Labor Standards Act
Family and Medical Leave Act
Handbooks and Personnel Policies
Immigration
National Labor Relations Act
Non-Competition Agreements
Occupational Safety and Health Act
Older Workers Benefits Protection Act
Retaliation Claims
Sexual Harassment and Anti-Discrimination Training
Supervisor Training
Unemployment
WARN Act
Workers' Compensation
Workplace Violence
Wrongful Discharge