Transportation and Logistics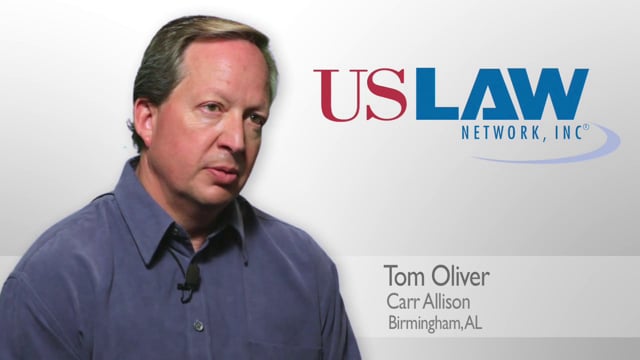 The USLAW Transportation and Logistics Practice Group is dedicated to an open exchange of ideas and information between and among clients and lawyers through seminars, roundtables, compendiums, and webinars. The goal of the practice group is to insure that USLAW Transportation and Logistics clients have access to highly qualified and committed attorneys who can represent the best interests of clients in the most efficient, cost effective and professional manner.
Practice Group Client Advisors
USLAW NETWORK Practice Group Client Advisors participate within the practice groups where they most closely align. These advisors offer important experiences and share insights with designated USLAW practice groups. Practice Group Client Advisors for this group are:
Renee O. Blum – Vice President of Claims, Quality Distribution, Inc.
Pamela B. Bracher – Director of Litigation, Risk Management, U.S. Xpress Enterprises, Inc.
Keith D. Dunlap – President, National Transportation Adjusters (NTA)
James A. Fry – Vice President, General Counsel and Corporate Secretary, YRC Worldwide Inc.
Leslie A. Leazer – Director of Corporate Claims and Litigation, Knight Transportation, Inc.
Nathan Lundquist – Vice President, Baldwin & Lyons, Inc., Protective Insurance Company
Robert M. Milane – Executive Vice President, Risk Management and General Counsel, Roadrunner Transportation Systems Inc.
William A. Simmons – Corporate Claims Manager, United Parcel Service, Inc.
Colleen F. Shepherd – Assistant Vice President, Claims, Vanliner Insurance Company
Christopher T. Stock – Casualty Claims Supervisor, AmTrust North America
Brian Wymer – Director, Liability Claims, Kenan Advantage Group, Inc.
Why Choose USLAW Transportation and Logistics Law Firms?
USLAW member firms have an established reputation for handling transportation matters in a creative, efficient and effective manner. Member firms' lawyers include leaders in the industry who have lectured and written extensively on cutting edge topics as well as trial and litigation techniques and effective file management strategies. Member firms specialize in handling rapid response accident investigation and litigation for all businesses that service the transportation industry, to include motor carrier, brokers, shippers, air carrier, marine and rail companies.  In addition, many member firms have experienced immediate response teams in place to aggressively respond to emergencies that confront transportation industry clients.
Areas of Practice
Member firms are experienced in consulting with clients in the trucking, airline, marine and railroad industries on the following types of litigation and commercial matters:
American with Disabilities Act
Broker liability
Cargo loss
Catastrophic accident/Injury/Tort claims
Commercial transactions
Emergency response
Hazardous materials
Independent contractor/employee status issues
Insurance coverage issues
Labor/Employment/Workers compensation
Multi-modal coverage
Passenger security
Product liability
Property loss
Regulatory compliance
Repetitive stress
Toxic exposure
Transportation contracts